Wellbeing and Mental Health
Mental health is a state of well-being in which every individual realises his or her own potential, can cope with the normal stresses of life, can work productively and fruitfully, and is able to make a contribution to her or his community.

(World Health Organisation )
At Oreston Community Academy, we aim to promote positive mental health for every member of our staff and pupils. We pursue this aim using workplace practices, universal, whole school approaches, including a non-punitive approach to Behaviour Recovery and specialised, targeted approaches aimed at vulnerable pupils. In addition to promoting positive mental health, we aim to recognise and respond to mental health difficulties through personalised support, group work and supportive activities.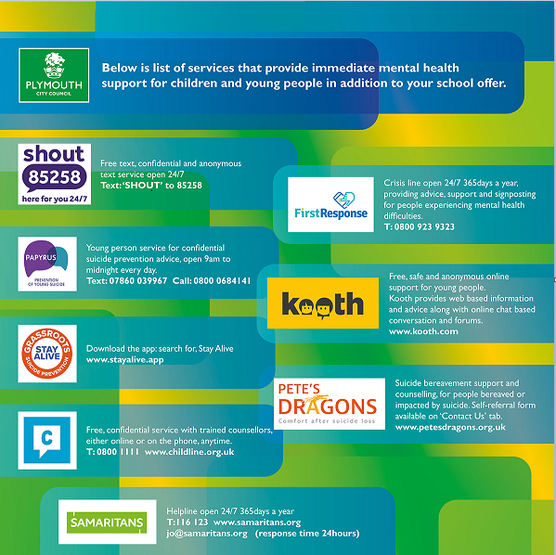 Plymouth City Council - List of Support Services
What are the 5 Ways to Wellbeing?
Documents
Useful Websites about wellbeing and mental health:
We All Have Mental Health
Download the accompanying teacher toolkit from https://www.annafreud.org/wahmhtoolkit It's free! We All Have Mental Health is an animation designed to give y...